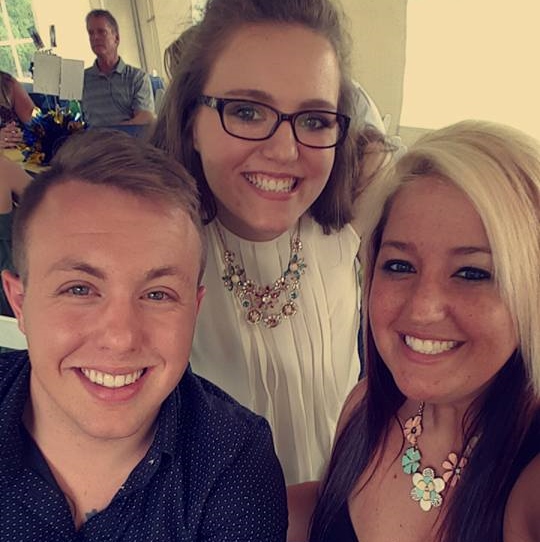 Meet Michael Hanes, one of our Realtors who's also in the Marine Reserves!
My motto/guiding principles: Treat others the way you want to be treated. I live by this and treat everyone fairly. I strive to grow as a person each and every day and always try to be better.
People typically describe me as: Outgoing, Friendly, Charismatic and Organized
Family info: My family is spread across the whole country. My Dad and step mom live in Arizona while my Mom still lives here in Ohio.I have a bunch of siblings (two of my sisters are in the picture above).
My background: I grew up in Brunswick and graduated from Brunswick High School in 2012. After graduating I joined the Marines. Returning from Active Duty in 2014 I dedicated my time to being a full time real estate agent.I'm still a member of the Marine Reserves.
When I'm not working I can be found: Playing golf with my friends and family or at the gym.
My service area: Southwest Greater Cleveland, specializing in Cuyahoga County.
What I love most about my job: I love meeting new people and getting to know them on a personal level. Being able to guide someone through the home buying process can be overwhelming and that is when a Realtor really comes in. It can be stressful, but I try to make it a fun experience, too!
What most people don't know about me: Over the years most people do not expect me to be a huge gamer. I love video games and always have.
How I feel about my clients: It's been an absolute pleasure working with each and ever single one of my clients. My first transaction is something you would read in a comic, but it went smooth and everyone was happy when the process was finished! I'm always looking forward to meeting new people, too!
What you can expect when working with me: A big smile and positive attitude! Prompt and reliable communication and a wide network of professionals who can help as needed during your real estate process.
How to Contact Me:
Call or text: (440) 667-3780
Email: SellingWithMichael@gmail.com
Follow me on Facebook: "Michael Hanes at LoFaso Real Estate"